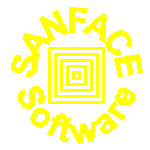 Plus Technologies(r) provides solutions to many enterprise print related business problems. Utilizing a suite of print software products and services, we provide robust, reliable and scalable solutions to enterprise print, spooling, ERP printing, output management, problems, and fleet management.
The core building block for our solutions is OM Plus software. OM Plus is an advanced print spooling software product built by Plus Technologies. OM Plus, in combination with other print related software, services, custom development, and implementation services enable us to provide world class, replicable, fully supported solutions.
At a high level, there are six categories of solutions that are delivered by Plus Technologies' Enterprise Print Software.
Print Job Delivery-Improve reliability of print job delivery and enhance print-driven business processes - including flexible transformations like Sanface's TXT2PDF Enterprise Edition.
Print Administration-Enterprise Print Administration in a Centralized and Standardized Way
Print Accounting and Metrics-Track who is printing what and how much it costs
Electronic Report Management-Electronic report distribution and print avoidance solutions
Device Management-Manage printer devices and the costs associated with that fleet of devices
Services and Support-Leverage our hundreds of man years of enterprise print experience
We understand printing impacts business processes, compliance, privacy, and cost. We understand print problems are as individual as your organization. That is why we listen to our customers and use our years of experience and expertise in enterprise print management to create superior solutions for our customers. Utilizing a suite of print software products and services, we provide our customers robust, reliable and scalable solutions to their enterprise print, print spooling, ERP printing, output management, problems, and fleet management.

Customers typically use our solutions for:
Print Job Delivery-Print Spooling
Print Administration
ERP Printing including Certified SAP Print
Print Accounting and Metrics
Electronic Report Management
Printer Fleet Management

Plus Technologies(r) currently has thousands of satisfied customers using our print management software and solutions in more than 30 countries all around the world. Our client roster includes a number of highly successful Fortune 500 companies that rely on our products on a daily basis. Many companies who are number one in their markets, rely on Plus Technologies print management software and solutions.

To learn more about our print spooler related services and print management software solutions Contact us today by email at:
contactus@plustechnologies.com, or Call toll-free at: 877-899-7587 Those outside the United States call: +1 937-847-0614