The list of our official resellers
MyCommerce: Our principal resellers.

SoftwareONE is a global software reseller located in 45 countries. We offer software licensing expertise and asset management for our customers all around the world.
SoftwareONE's sole focus on software licensing allows us to provide expertise through a consultative and a long-term approach.
Email : info.fr@softwareone.com Phone : +33 1 41 06 68 07 - Fax : +33 1 41 06 68 01 - website : www.softwareone.com

Established in 1987 to provide tools to the developer community, QBS Software has expanded to become a leading software supplier in Europe providing thousands of products to developers, designers, IT Managers, Network Administrators, DBAs and Corporate Buyers. Products range from IDEs to code tools, components to Installation tools as well as security, reporting, installation, web, database, help creation, system tools and application software.
QBS has developed a keen expertise in product marketing and management alongside sophisticated in-house publishing and fulfilment. We have an extensive network of industry connections and commercial relationships with software publishers and vendors throughout the world, many of whom rely on QBS Software to build strong markets for them in the UK and Europe. QBS Software is an active participant in leading industry exhibitions, conferences and roadshows and works closely with various user groups.
Email : sales@qbsd.co.uk Phone : +44 (0)8458 122 144 - website : www.qbsd.co.uk
Comsoft-SOS Developers is the leading French reseller in IT software. The company is a part of Bechtle European group present in 6 countries - Phone +334 89 87 22 00 - +33 4 89 87 22 01 email. infos@comsoft.fr - www.bechtle-comsoft.fr

Insight Enterprises, Inc. is a leading provider of a broad range of top name-brand IT computing products, software and advanced IT services helping companies around the world enable, manage and secure their IT environment. Located in major cities around the globe, Insight provides local account services in over 170 countries and has the process knowledge, technical expertise and management tools necessary to ease the burden of selecting and purchasing IT assets while streamlining IT management and costs.

COGITA sell and support ERP manufacturing systems, like Epicor's ERP product, for design-to-order and make-to-order and engineer-to-order manufacturing companies in the private sector. COGITA support ERP manufacturing systems, like MFG/PRO, for FMCG (fast moving consumer goods) and CPG (consumer packaged goods) manufacturing and distribution companies. We have been doing this for decades. COGITA have offices in Australia and New Zealand.

Targetware was founded in 2007, but the two owners and co-founders have together more than 25 years of experience in IT. We have today more than 5,000 partners of Software Components and Scientific Software, through the more different areas, like educational, statistic, GIS, sound edition, etc. We are authorized resellers from Oracle, Microsoft, Sybase among others.
We provide software licensing to customers with a focus on the Latin America (Brasile, Mexico, Argentina and Colombia) and pride ourselves on being extremely easy to conduct business with.
comercial@software.com.br and phone +55 11 3665-8550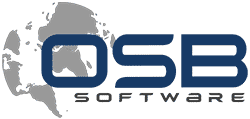 OSB Software is a software reseller company located in Brazil. Today we reach clients from all segments Corporate, Government and Educational all over the country. OSB Software has formed approximately 2000 partnerships with suppliers all over the world.
vendas@osbs.com.br and phone +55 011 4280 6660

Aquion is a software reseller company, based in Sydney, Australia, providing Asset management and procurement services. We provide software licensing to customers all over the world with a focus on the Asia-Pacific region and pride ourselves on being extremely easy to conduct business with.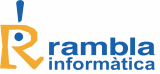 Rambla Informàtica s.l., is a software reseller company, based in Barcelona (Spain) and serving Spain and Portugal markets.
Rambla Informàtica handles the software licensing needs for many customers (product search, licensing clarification and international purchase service).

Since 1983 Grey Matter has provided independent and trusted software supply, management and advice for organisations of all sizes seeking solutions to their business, technical, development and miscellaneous requirements.
Our registered office is located at Ashburton, Devon, UK
Phone: 01364 654100, Fax: 01364 654200, Email: maildesk@greymatter.com

Prianto GmbH was founded in 2009 and is a well-established software distributor and provider of purchasing management services. Prianto's focus products are Enterprise Software Solutions, distributed to IT resellers across Germany, Austria, Switzerland, Benelux and the UK. The Prianto Germany head quarter is located in Munich, other offices include Recklinghausen, Gießen, Hamburg, Kehl, Cologne, Paderborn, Stuttgart, Newbury (UK), Leutwil (CH) und Rotterdam (NL).

Dynamic Group, is a pioneer in marketing and supporting leading software programs in the world. Among our assets, we enjoy strategic partnerships with Adobe, Attachmate, Computer Associates, Redhat, Microsoft, Oracle, RedHat, Symantec, Novell, etc.
Dynamic Group is Headquartered in Chennai with a Regional Office in Bangalore and services customers across the Indian and Subcontinent.

SOS Software Service GmbH is a value Added Distribution, Software procurement and licensing consulting in Germany, Austria and Switzerland.
SOS Software Service GmbH, Unterer Talweg 40, 86179 Augsburg, Germany
Phone: +49-821-2 57 82 0
Fax: +49-821-2 57 82 50
Email: info@sos-software.de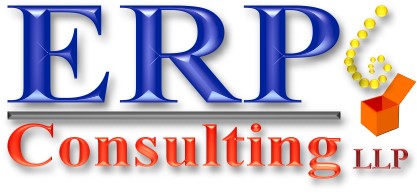 ERP Consulting LLP: Asia-Pacific Reseller for txt2pdf solution integration with QAD MFG/PRO.
Provide training and implementation services for all txt2pdf services with MFG/PRO.


NAZDAQ: Reseller specializing in Hebrew / Arabic Font configuration.

ColumbiaCP Group is an Independent Distributor of Software Applications for Scientific, Engineering, Chemistry, CAD, Programming Tools and Internet Components.
Columbia CP Ltd was established in 1989 in Hong Kong with branches in China, Singapore, Malaysia, Thailand, Indonesia, Philippines and Vietnam distributing and reselling a range of over 4000+ Software Titles.
We partner and work with over 200+ Downline Resellers and serves Govt, Corporate and Education Users in most parts of the Asia Pacific.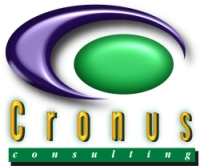 Cronus Consulting: South Africa reseller
Magenta Ltd: Greek reseller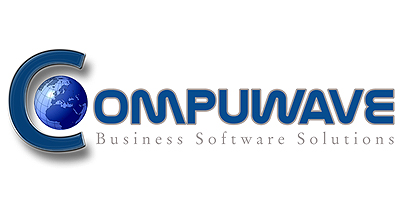 Compuwave is a Value Added Distribution (VAD) and a Value Added Reseller (VAR) mainly for tier-3 software.

Linksoft Inc is a professional distributor in Taiwan and China since 2007.
As a professional software provider, Linksoft cooperates with global outstanding IT industries, reselling thousands of software includes Statistical Analysis, Development Program, Database Management, Network Security, Design and Edit software.
Linksoft cultivates its mature service along Commercial, Government, Academic and Home users, with more than 500,000 customers in Asia.
Our website: www.linksoft.com.tw or e-mail us at info@linksoft.com.tw.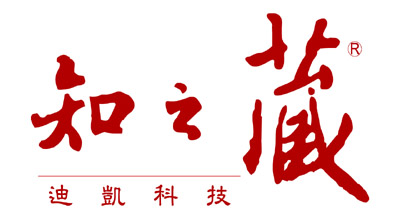 AHA Computer Co., Ltd. is a software reseller in Taiwan, and we have branch office in Shanghai China as well.

SACO is a German Reseller. They support Unix/Linux systems and Informix databases/4GL programs since 1994.

Mingjia Tech is an independent Distributor of Software Applications for Scientific, Engineering, Chemistry, CAD, Programming Tools and Internet Components, which are reselling a range of over 1000+ Software Titles, we serves Govt, Corporate and Education Users in most parts of china.

McLicense S&C Büsing GbR: German reseller

Clement EDP Consultants is a Value Added Distributor (VAR) and Software Procurement Consultant for corporate customers in Germany.
Write us to become a SANFACE Software official reseller!